Hello everyone,

I am here today to announce the upcoming release of

DrugRun Season 2

.

The release of Season 2 is planned on

Friday June 9th

, DrugRun will have a complete reset, including the maps, economy, ranks, McMMO, playerfiles, etc. There are a few things that will return in Season 2, which are staff ranks, donator ranks & items. You will receive these on the 1st day of Season 2. Since tokens are also being reset, we recommend you purchase a donor rank (with your tokens) as they will transfer over; Other items bought with tokens will NOT transfer to Season 2. Spawn will be kept, but apartments, pshops and plots will be wiped too.

Most important changes

- Server will be updated to latest Minecraft version (1.12, but still 1.8 PvP)

- New Wild with custom generated terrain, 10.000x10.000 square border

- The Nether will reset every two weeks

- The End will reset every month

- Better Economy with a bank/interest system

- Better PvP mechanics, no more never ending battles

- Better Factions, including FTOP, Taxes and monthly prizes

- Mob Arena, and Duels system with leaderboards will be introduced

- Recipes are overhauled and will be actually worth your time

- Drugs and Prices will be overhauled

- Backpacks will be introduced and are compatible with frisking

- PlayerVaults are added for safe storage - tokens/donations

- Spawn Apartments will be removed

- Plots will be removed

- Breakable bedrock will be added for vaults (Very Rare - 100 TNT hits)

New Shops System

All shops will have the same inventory - meaning you can sell both soft and harddrugs to the same shops.
The amount of shops will be reduced and the corresponding multiplier for your rank will be automatically applied.
It will no longer matter to which shop you sell, unless you are a (high) donator or prestiged and can sell from inventory.

Grower 1.0x
Smuggler 1.0x
Dealer 1.2x
DrugBaron 1.2x
Associate 1.4x...
​
Hello cops!
Since today we have added new recipes (only for cops) you can sell them inside the police station. Expect more upcoming updates for the police (police crate and kits). Police Recipes will also be added to the donor shops at /warp donor and MVP/Wicked with the corresponding multipliers. Keep in mind that only members of the Police can craft these recipes.

Custom Enchants
We have added two new enchants that are reserved for members of the Police Force only. You can get the new enchants by reaching the rank of Captain or higher. Contact an admin if you do not have the enchants yet.
Camouflage
Can only be applied to frisk sticks and only works for members of the Police. Officers may blend into the environment and become invisible when you hold shift (Sneak) and do not move. If you move you will be visible again. Only works in Spawn and AbanCity
QuickTrap
Can only be applied to frisk sticks and only works for members of the Police. Allows officers to place cobwebs to trap players. Works good with Camouflage, and cobwebs will automatically be removed over time. Only works in Spawn and AbanCity.

Chocolate Milk
Sell price: 350 EACH (One inventory 12.600)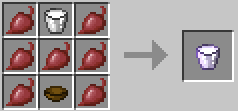 Coffee Powder
Sell price: 150 EACH (One inventory 345.600)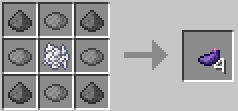 Coffee
Sell price: 150 EACH (One inventory 345.600)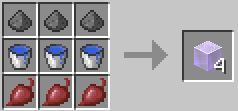 Salt
Sell price: 20 EACH (ONE INVENTORY 46.080)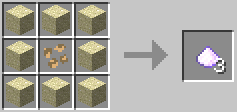 Salty Chips
Sell price: 30 EACH (ONE INVENTORY 69.120)
...​
Happy 4/20 day!
Today we have released Blackmarket

Weapon shop
Armor shop
Tool shop
Enchantment shop
Repair shop
Food shop
Token shop

New quest
Alot of more updates are coming soon, stay tuned!
- Drugrun Staff
​